Halcyon Freestanding Sign
Create a feature display with your food or drinks menu, with our contemporary freestanding arch shape signs that come complete with their own stand. You choose where put these gorgeous signs to use - on the bar, in the middle of your tables, a grazing table or somewhere unique! Our clever designers will tailor the design to suit your required text (hint: this sign can be used for anything, not just menus!).
Please read our How To Order page before placing an order.
Production timing: approx 4-5 weeks from receiving your text content, plus shipping.
Size: A4 (210x297mm) or A5 (148x210mm) arch shape.
Print: Flat ink (digitally) printed, single sided. Preferred ink colours can be nominated after placing your order.
Material: 3mm premium board that is plastic free and fully recyclable. Comes with a flat stand in the same colour.
Note: colours on screen may not be true to tone, so we strongly recommend ordering a sample pack.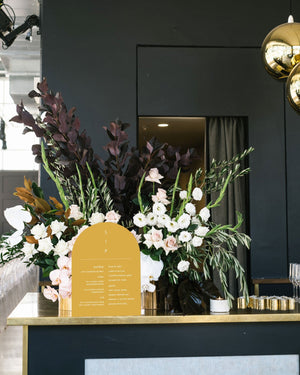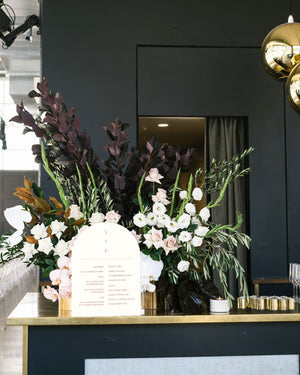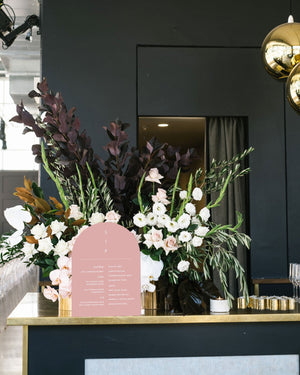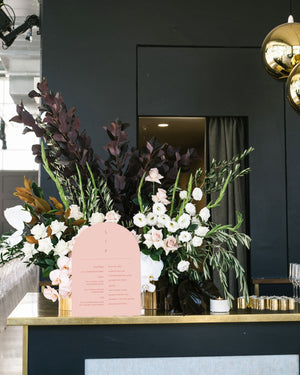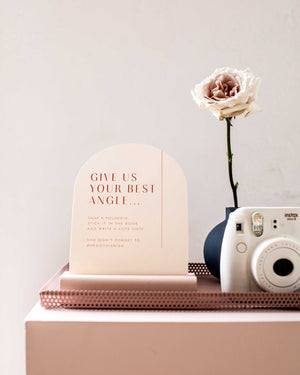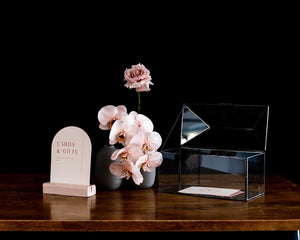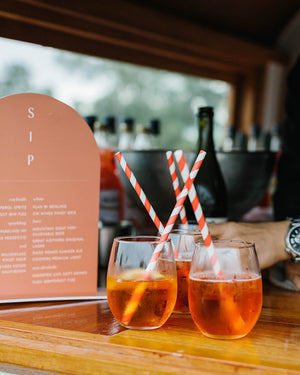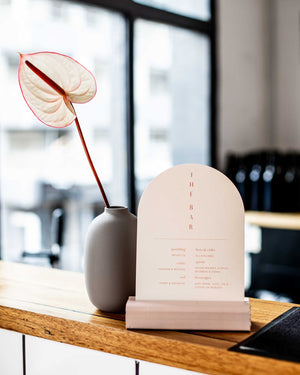 Sample our stationery
Our sample packs are the perfect way to discover the quality of our stationery first hand, and make those all important colour choices. Order a sample pack from your favourite collection or our mixed packs, with free shipping worldwide.
Order Samples →