Why add a name tag to your invitations? Well apart from looking very pretty, name tags are the best way to personalise your invites when you want to make it clear which family members are invited, or whether someone can bring a +1. No one wants to have that awkward conversation right?
The Conscious name tags clip to the side of the invitation, creating a little parcel to hold together any enclosure cards tucked in behind.
The Conscious collection has been designed with sustainability at the forefront. Sourcing papers with as much recycled content as possible, and all completely FSC certified, biodegradable and recyclable, including our very special recycled Wheat paper that actually has real flecks of wheat through it. It's the perfect option if you're wanting a natural look without leaning towards "rustic".
Please read our How To Order page before placing your order.
Production timing: approx 4-5 weeks from receiving your text content, plus shipping.
Size: 90x35mm rectangle tag.
Paper: 280-340gsm lightly textured coloured paper in your choice of colour. Don't see a colour you like? Get in touch with us for more options!
Print: Flat ink print in your choice of colour (white ink available). Preferred ink colour can be nominated after placing order.
Clip: teardrop paper clip in gold, rose gold or black.
Please note - digital images may not be true to tone. To ensure colours and print finishes are to your expectation, we strongly recommend ordering a sample pack.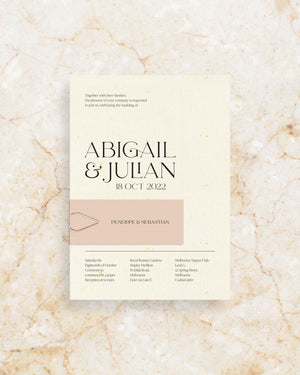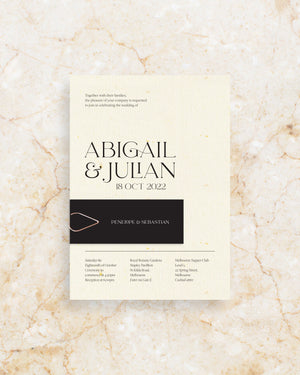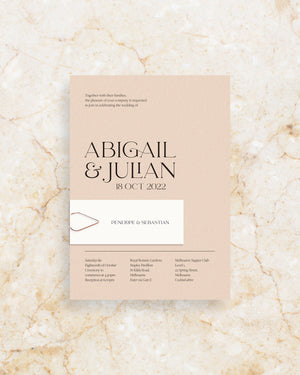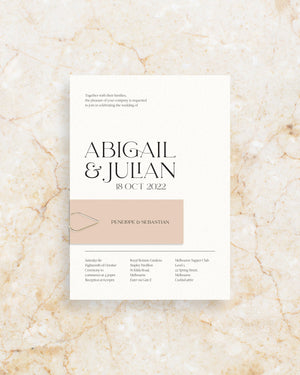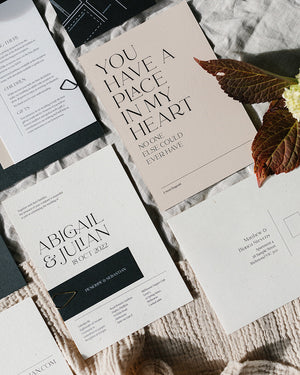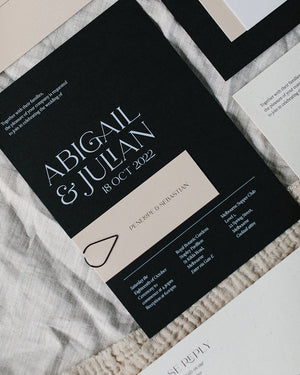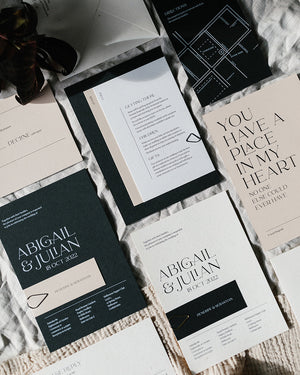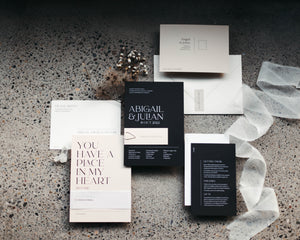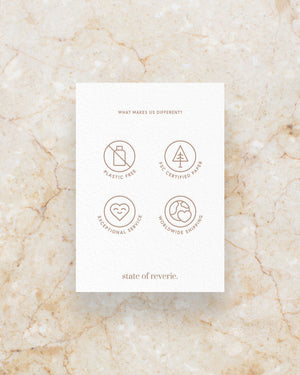 Sample our stationery
Our sample packs are the perfect way to discover the quality of our stationery first hand, and make those all important colour choices. Order a sample pack from your favourite collection or our mixed packs, with free shipping worldwide.
Order Samples →