Bask Arch Personalised Details Card
We threw out the rule book when we designed these arched details cards. Designed to fold over the top of your invite card, they contain all the important details for your wedding AND double up as a name tag to personalise each invite with your guest names. Tailor with your chosen wording, such as gift registry details, rehearsal event, recovery event, transport information etc. The choice is yours!
Please read our How To Order page before placing an order.
Production timing: approx 5 weeks from receiving your wording content, plus shipping.
Size: 120x165mm arch shape, creased in the centre.
Print: Flat ink (digitally) printed cards, in your choice of colour (white ink also available). Double sided design to fit all the important details you need.
Paper: 280-350gsm lightly textured paper in your choice of colour. Don't see a colour you like? Get in touch with us for more options.
Please note - digital images may not be true to tone. To ensure colours and print finishes are to your expectation, we strongly recommend ordering a sample pack.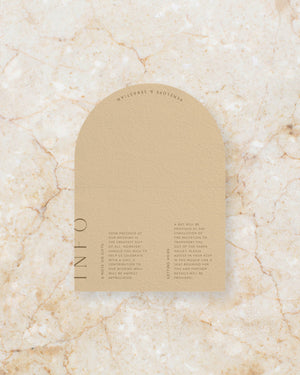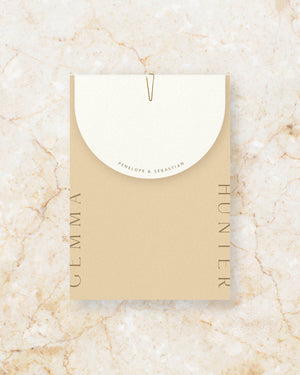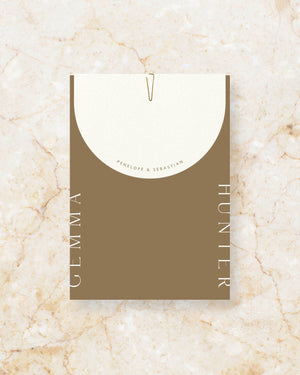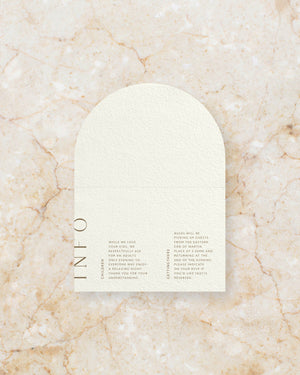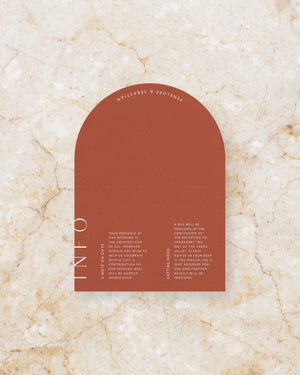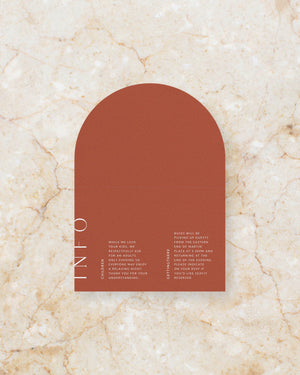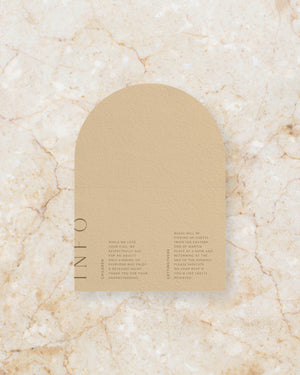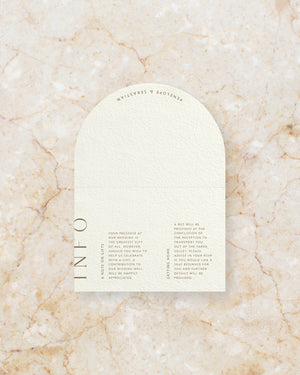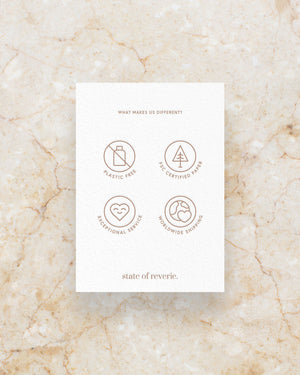 Sample our stationery
Our sample packs are the perfect way to discover the quality of our stationery first hand, and make those all important colour choices. Order a sample pack from your favourite collection or our mixed packs, with free shipping worldwide.
Order Samples →