Conscious Details Card with Map
You've got lots of details to send your guests, and perhaps your venue is a little hard to find? There's no better way to get the message right than our contemporary design details cards that also contain a custom drawn map. On the front is your details card complete with your chosen wording, such as gift registry details, rehearsal event, recovery event, transport information etc. On the reverse, a custom drawn map to help your guests find you on the day.
The Conscious collection has been designed with sustainability at the forefront. Sourcing papers with as much recycled content as possible, and all completely FSC certified, biodegradable and recyclable, including our very special recycled Wheat paper that actually has real flecks of wheat through it. It's the perfect option if you're wanting a natural look without leaning towards "rustic".
We can trace a google map screenshot, or replicate a simple map provided by your venue. We can't however do any detailed building illustrations as these maps are designed to be clean and simple.
Please read our How To Order page before placing an order.
Production timing: approx 4-5 weeks from receiving your wording content, plus shipping.
Size: A6, 93x148mm.
Print: Flat ink (digitally) printed cards, double sided, in your choice of colour (white ink also available).
Paper: 280-350gsm lightly textured paper in your choice of colour. Don't see a colour you like? Get in touch with us for more options.
Please note - digital images may not be true to tone. To ensure colours and print finishes are to your expectation, we strongly recommend ordering a sample pack.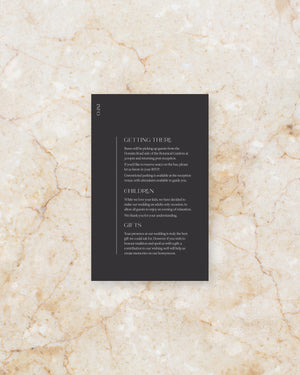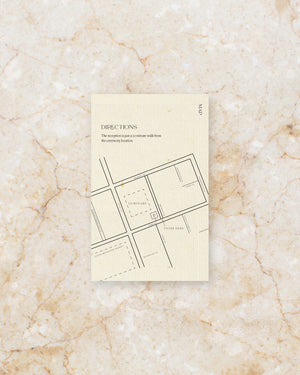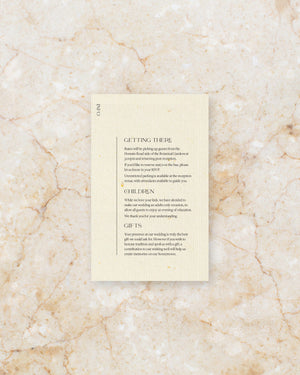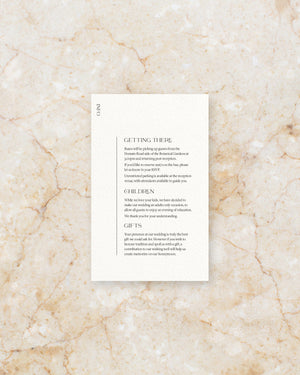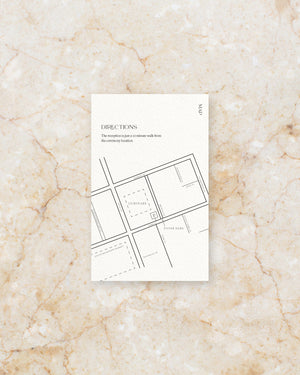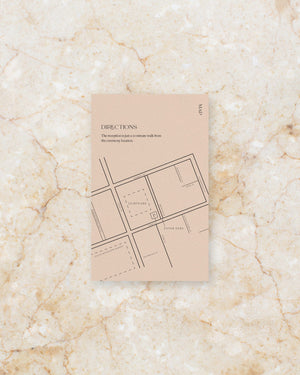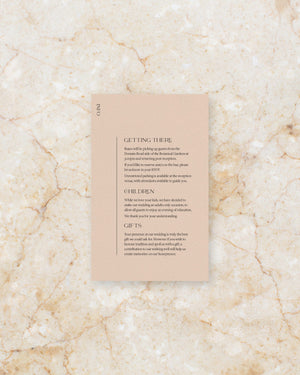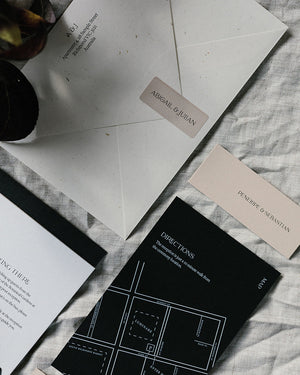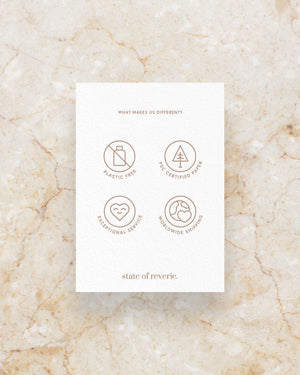 Sample our stationery
Our sample packs are the perfect way to discover the quality of our stationery first hand, and make those all important colour choices. Order a sample pack from your favourite collection or our mixed packs, with free shipping worldwide.
Order Samples →