Conscious Small Signage Set
It's often overlooked, but a suite of small signage for your ceremony or reception is a must have. Think drinks menus, table numbers, cards & gifts sign, guest book sign, photobooth sign, dessert bar etc. We've made it easy and bundled these together in our "Small Signage Set", available in multiples of 4.
Choose any combination of wording to suit your event, and tailor your small signs to add those special little touches to your wedding styling.
The Conscious collection has been designed with sustainability at the forefront. Sourcing papers with as much recycled content as possible, and all completely FSC certified, biodegradable and recyclable. The collection is also entirely plastic free, as with all State Of Reverie products.
The Conscious collection also came with the introduction of a new paper called Wheat, and boy are we obsessed. Made from a mix of recycled paper and real wheat flecks, it's got a ribbed finish and you the flecks of wheat give it the most beautiful, textured feel without being 'rustic'.
Please read our How To Order page before placing an order.
Available in packs of 4 to 28.
Production timing: approx 4-5 weeks from receiving your text content, plus shipping.
Size: 148x136mm.
Print: Flat ink (digitally) printed, single sided. Preferred ink colours can be nominated after placing order (dark papers are printed with white ink).
Paper: 280-350gsm lightly textured card stock in your choice of colour. Don't see a colour you like? Just ask us for more options!
You will need to source card holders or frames to display signage. We recommend The Small Things Co for events in Melbourne.
Please note: colours on screen may not be true to tone. We urge you to order a sample pack.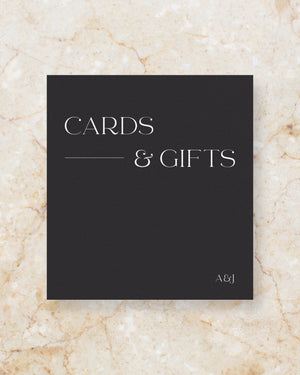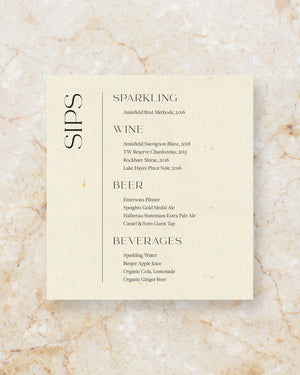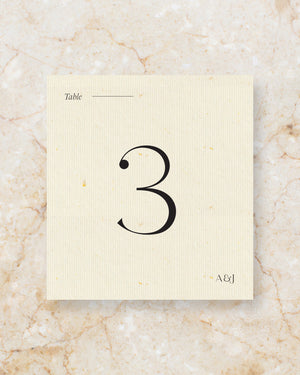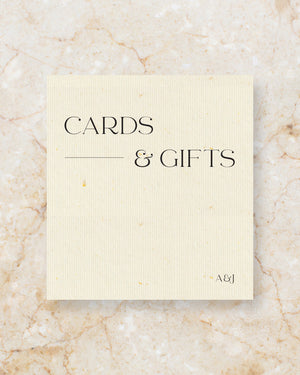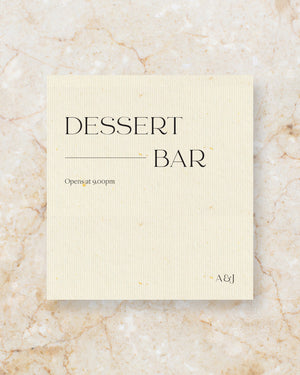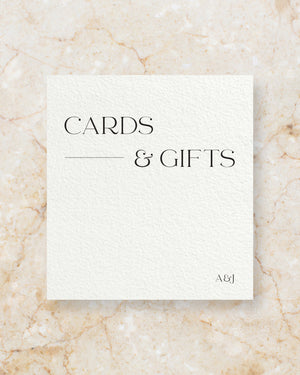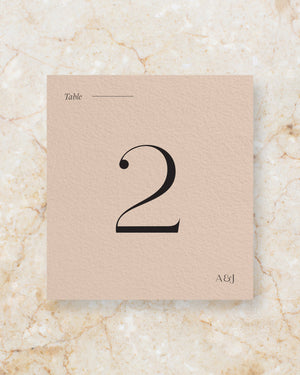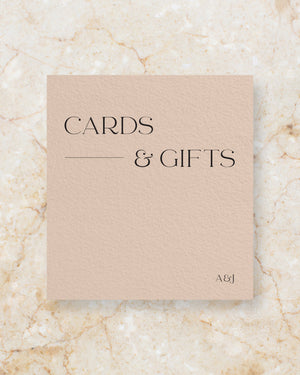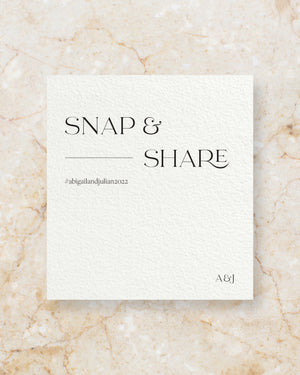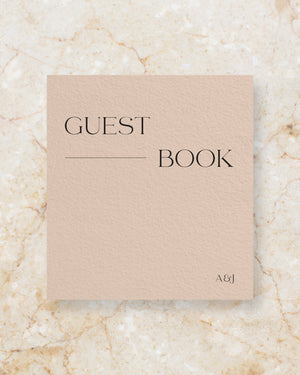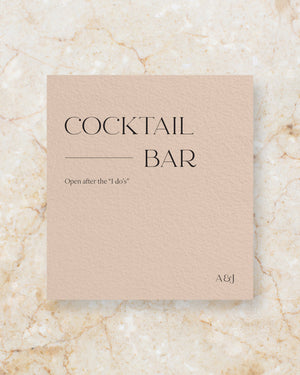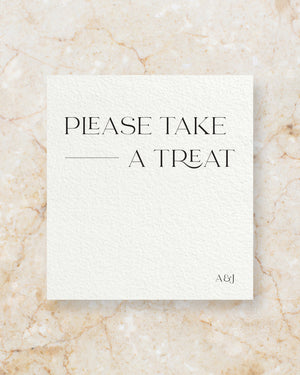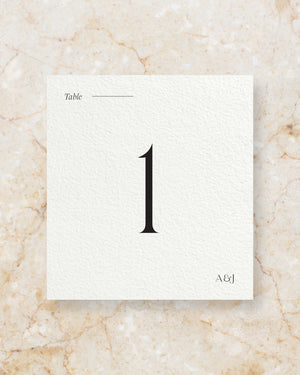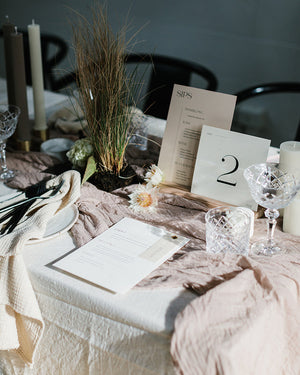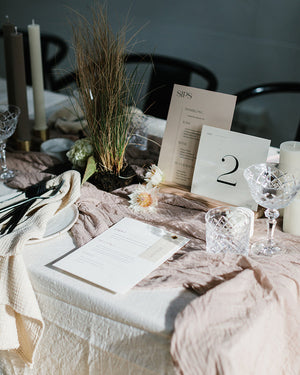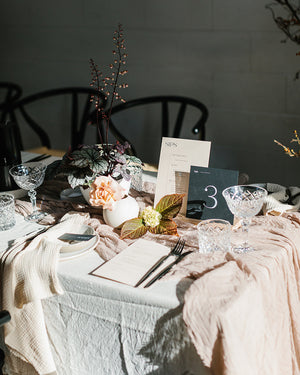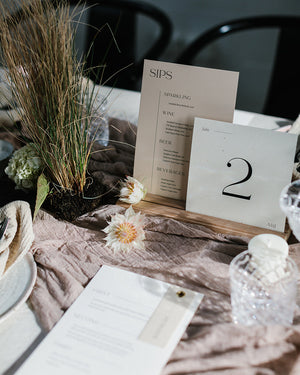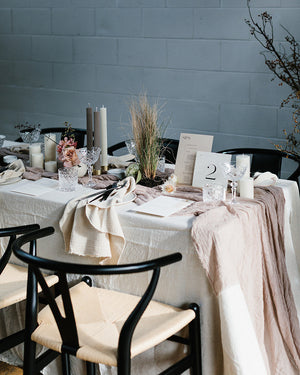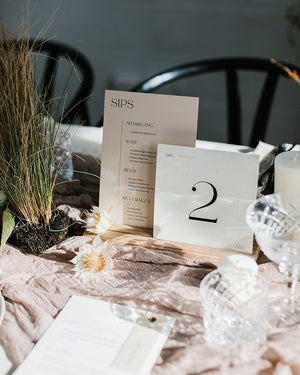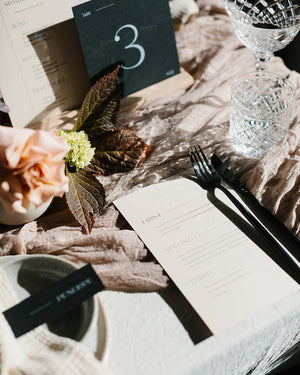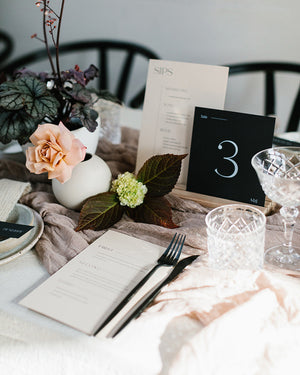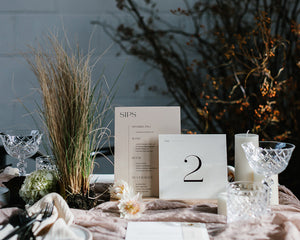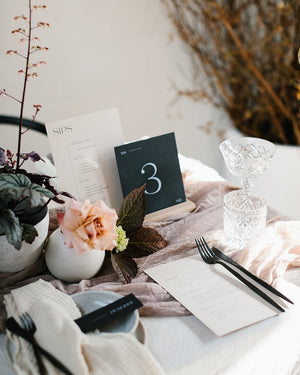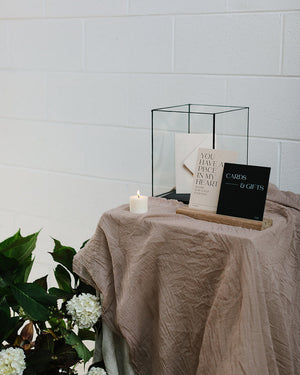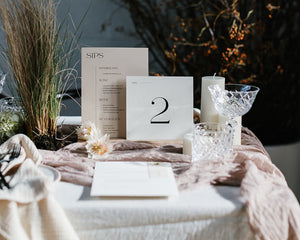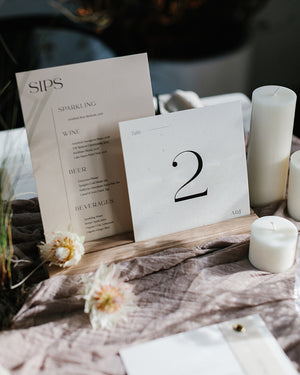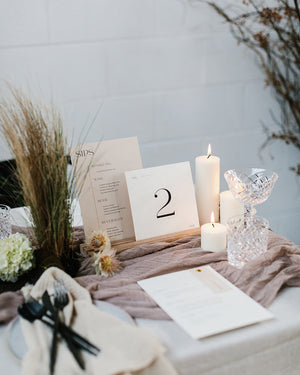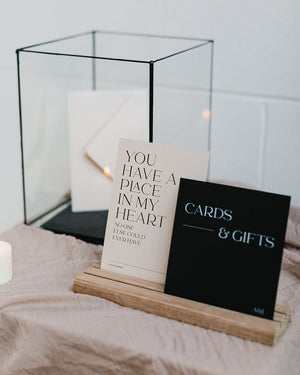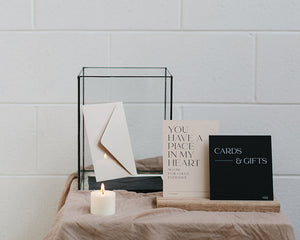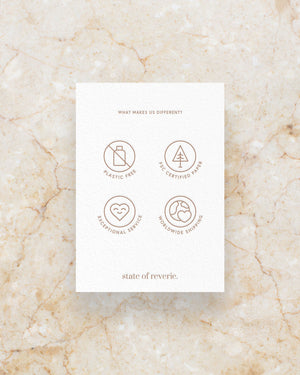 Sample our stationery
Our sample packs are the perfect way to discover the quality of our stationery first hand, and make those all important colour choices. Order a sample pack from your favourite collection or our mixed packs, with free shipping worldwide.
Order Samples →