If you're wanting to take your invitation suite to the next level and create something really special, there's no better way to do that than with our circle shape name tags. Personalising your invites is the best way make it clear which family members are invited, or whether someone can bring a +1. No one wants to have that awkward conversation right? Let the stationery do that for you, in a way that's subtle and beautiful.
The Optique circle name tags are tied around the invitation with 3mm thin ribbon, in your choice of colour.
Please read our How To Order page before placing your order.
Production timing: approx 4-5 weeks from receiving your text content, plus shipping.
Size: 70mm circle tag, hole punched at one end.
Paper: 280-340gsm lightly textured coloured paper in your choice of colour.
Print: Flat ink print in your choice of colour (white ink available). Preferred ink colour can be nominated after placing order.
Ribbon: White/Ivory/Terracotta/Burgundy/Blush/Black/Blue.
Please note - digital images may not be true to tone. To ensure colours and print finishes are to your expectation, we strongly recommend ordering a sample pack.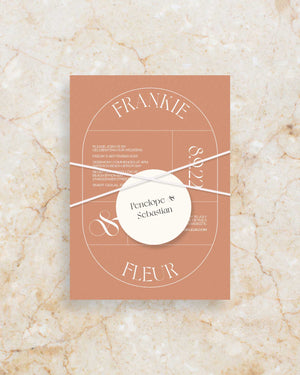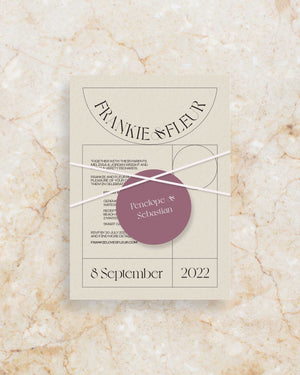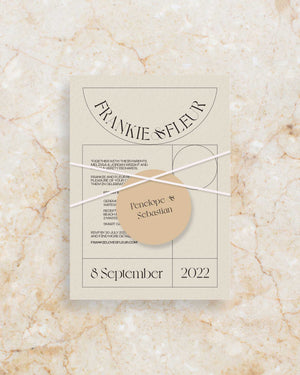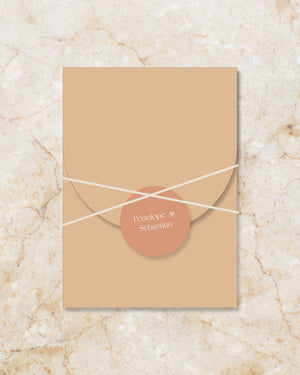 Sample our stationery
Our sample packs are the perfect way to discover the quality of our stationery first hand, and make those all important colour choices. Order a sample pack from your favourite collection or our mixed packs, with free shipping worldwide.
Order Samples →