Optique Place Mat with Personalised Menu
We've gone all out with the Optique collection, and couldn't resist bringing you something never been done before, so.... Introducing the Optique Placemat! We are so madly in love with these arch shaped beauties. Not only do they look amazing at the place setting, framing your dinnerware and linen just perfectly, BUT they also double up as a place card AND menu. The perfect mix of forme and function.
The unique design of these placemats allows plenty of room for a generous food and drinks menu on the right, personalised for each guest, and space for your side plate to sit on the left. Lift the plate to reveal a little hidden message of your choice, just to make your guests feel that little bit more special.
If you're wanting to create a drop dead gorgeous wedding table, then these bad boys are your best friend. Available in a select number of premium coloured papers, they're the best way to add a pop of colour, whether soft or bold it's up to you as our placemats look great no matter what.
Production timing: approx 4-5 weeks from receiving your text, plus shipping.
Size: 400x250mm landscape arch shape.
Print: Flat ink (digitally) printed in your choice of colour, black or white ink.
Paper: 280-340gsm lightly textured paper in your choice of colour. Don't see a colour you like? Just ask us for more options.
Minimum of 50 applies. If you require more than 200 please get in touch with us for a quote.
Please note - digital images may not be true to tone. To ensure colours and print finishes are to your expectation, we strongly recommend ordering a sample pack (however due to their size placemats are not included in sample packs).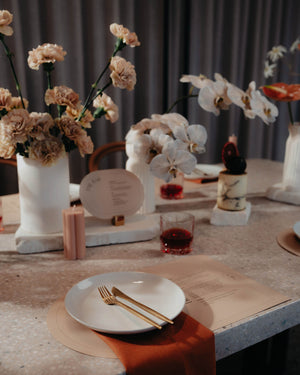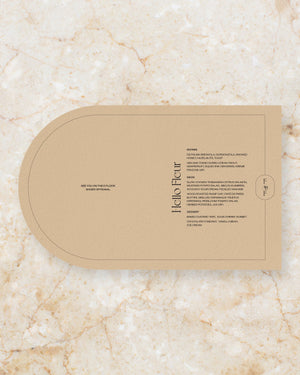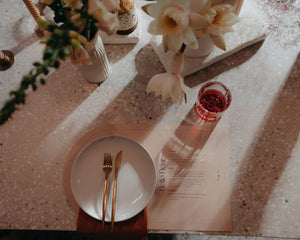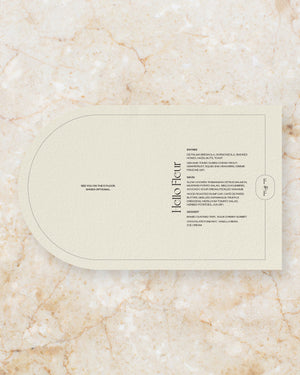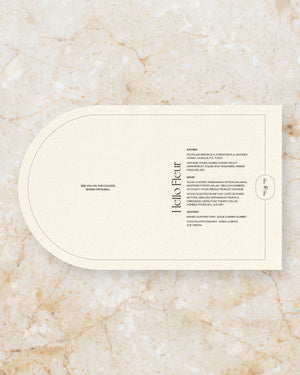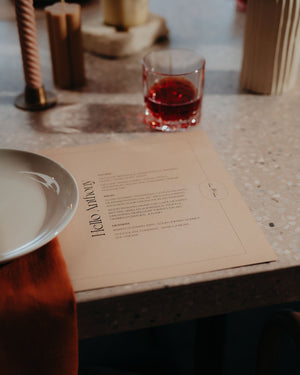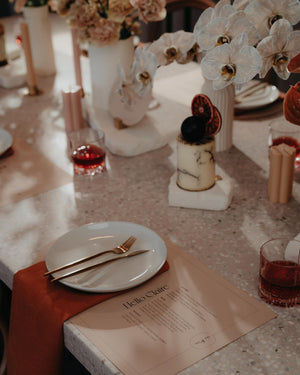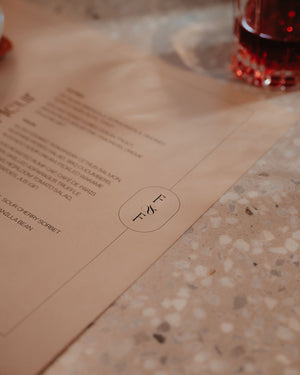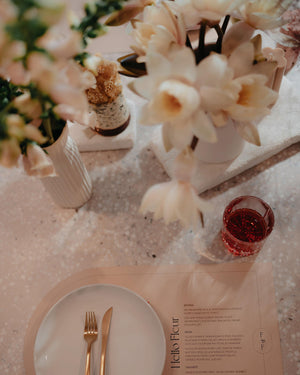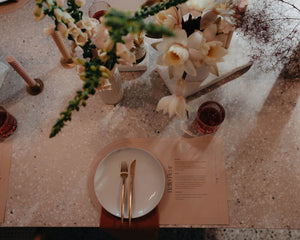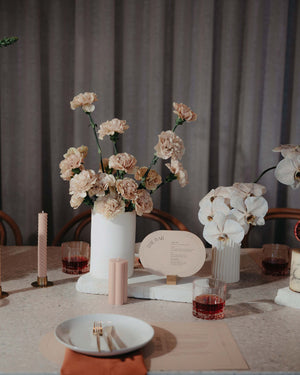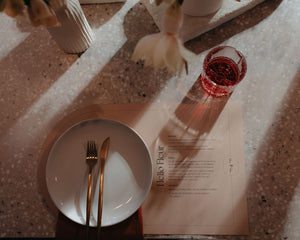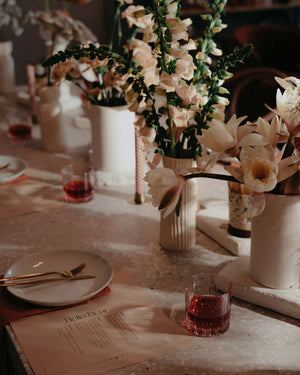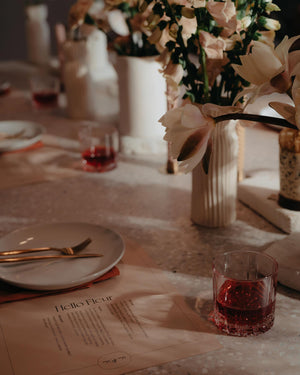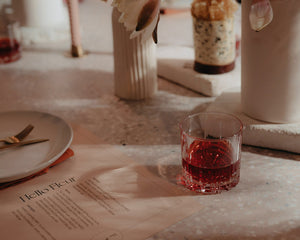 Sample our stationery
Our sample packs are the perfect way to discover the quality of our stationery first hand, and make those all important colour choices. Order a sample pack from your favourite collection or our mixed packs, with free shipping worldwide.
Order Samples →