Please read our order process before placing an order.
Our laser cut vinyl decals can be used in several ways. Apply to:
A blank wall, metal, glass, Acrylic, Signage (sticks to cardboard or PVC board).
Use for your welcome or seating chart signage; as part of a photobooth backdrop; applied to a bathroom mirror as a surprise message to your guests; or even applied to your wishing well box. The options are endless.
Your choice of wording and colour. Comes supplied rolled up in a cardboard tube. Installation not included.
If you would like your welcome sign or seating chart with gold foil as the heading, please order the small size decal and we will apply the decal to your signage.
Production timing: 4 weeks from receiving your text content (not your order), plus shipping.
Material: laser cut vinyl without printing (see colour choices below).
Size Options:
Small - up to 30x30cm
Medium - up to 50x50cm
Large - up to 100x100cm
Signage stands pictured can be hired from The Small Things Co (for events in Melbourne) - please select the medium size decal.
Colour options: white, black, gold foil, silver foil, rose gold foil, cream, grey, burgundy, navy, almond, blue.
You can nominate your preferred colour after placing order. Don't see a colour you like? Just ask us for more options!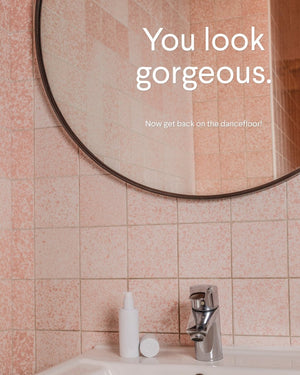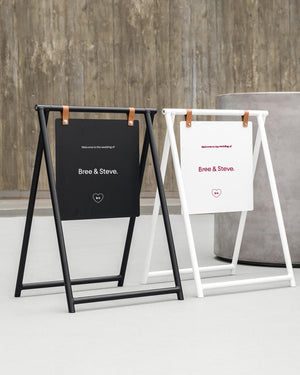 Sample our stationery
Our sample packs are the perfect way to discover the quality of our stationery first hand, and make those all important colour choices. Order a sample pack from your favourite collection or our mixed packs, with free shipping worldwide.
Order Samples →