Verona Origami Heart Menu
Oh my goodness, our Origami Heart Menus are the bees kness when it comes to stationery of any kind! If you (like us) grew up loving making paper chatterboxes, you'll get all the nostalgia feels when you see our hearts. They're the epitome of personalised menus, so unique and fun, your guests will be absolutely delighted to take their seat.
We actually spent weeks and weeks developing these hearts. It wasn't an easy task to perfectly line up the text so that when folded into a heart everything is in alignment. But we did it, and we couldn't love them more. Originally these hearts were created for a wedding that ended up in Vogue.
Choose from first and last name, or Hello First name on the front of the heart. When opened out it, the inside reveals a menu with plenty of room for food and drinks, so there's no need for additional drinks menus.
We can also include some as kids menus with a colouring in picture upon request (no additional charge). If choosing a kids menu we do recommend a lighter coloured paper though.
Minimum of 50 menus applies.
Hearts come folded and ready to go, so don't worry, you won't need to master the art of origami. Simply provide us your guest list and menu and we'll deliver you a parcel of paper perfection.
Please read our order process before placing an order.
Production timing: approx 4-5 weeks from receiving your text, plus shipping.
Size: When folded 150x150mm, when open 297x297mm.
Print: Flat ink (digitally) printed in your choice of colour ink (white ink available).
Paper: 130gsm lightly textured paper in your choice of colour. Don't see a colour you like? Just ask us for more options.
Please note - digital images may not be true to tone. To ensure colours and print finishes are to your expectation, we strongly recommend ordering a sample pack.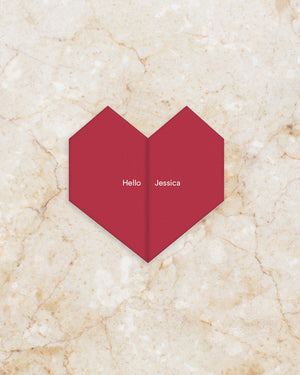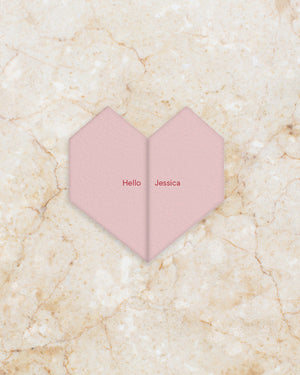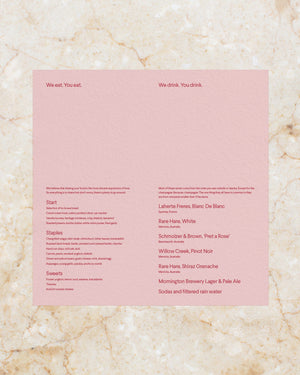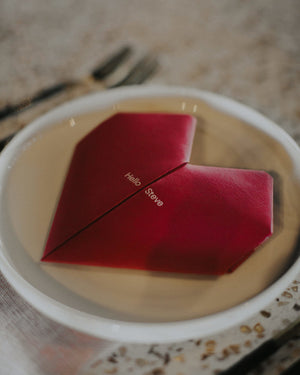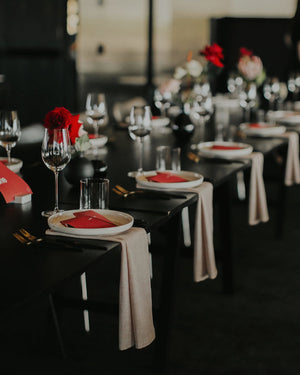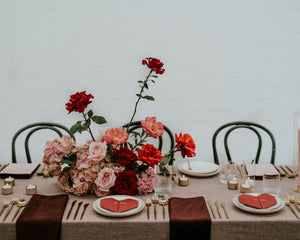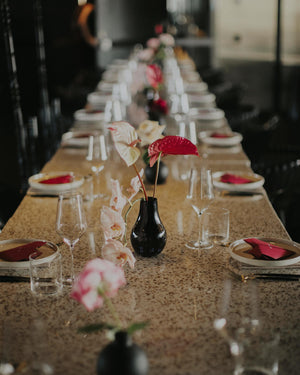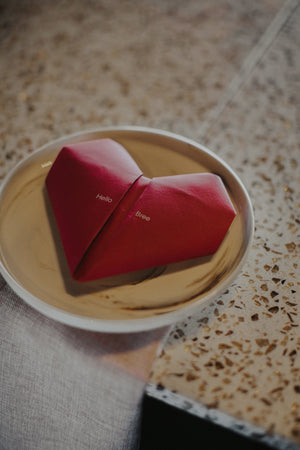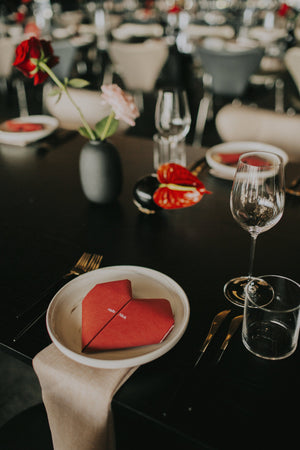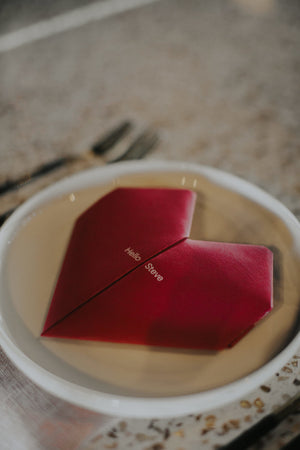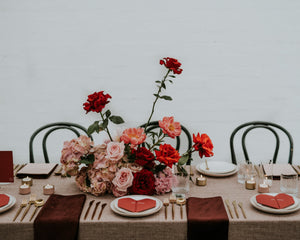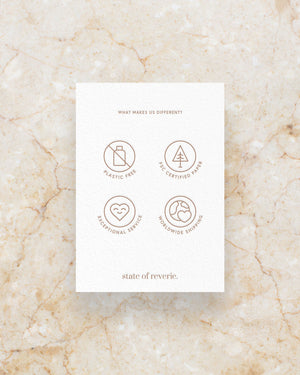 Sample our stationery
Our sample packs are the perfect way to discover the quality of our stationery first hand, and make those all important colour choices. Order a sample pack from your favourite collection or our mixed packs, with free shipping worldwide.
Order Samples →