For the traditional romantics, our RSVP cards are an important element of your invitation suite. We've modernised the design in true SOR style, making the Verona RSVP a post card that's as functional as it is beautiful. RSVP envelopes are not required (but can be ordered seperately if you prefer). Simply add a stamp and they're ready for your guests to fill in and return to you by post. Alternatively, you can use your RSVP card to direct guests to a website.
Please read our How To Order page before placing an order.
Production timing: approx 4-5 weeks from receiving your wording content, plus shipping.
Size: A6, 105x148mm.
Print: Flat ink (digitally) printed cards, in your choice of colour (white ink available). Double sided design.
Paper: 280-350gsm lightly textured paper in your choice of colour. Don't see a colour you like? Get in touch with us for more options.
Stamps not included.
Please note - digital images may not be true to tone. To ensure colours and print finishes are to your expectation, we strongly recommend ordering a sample pack.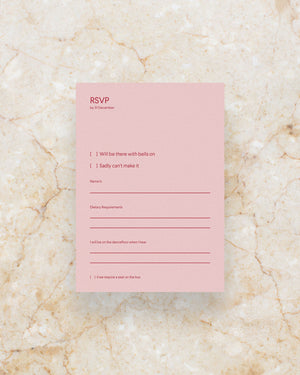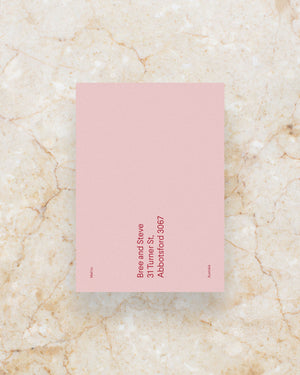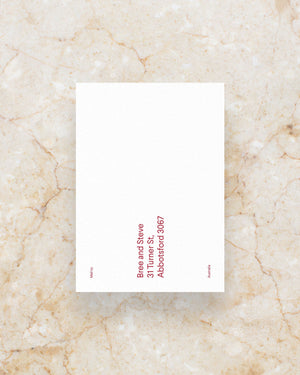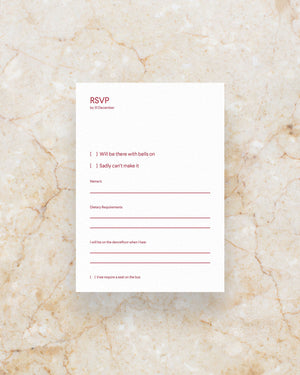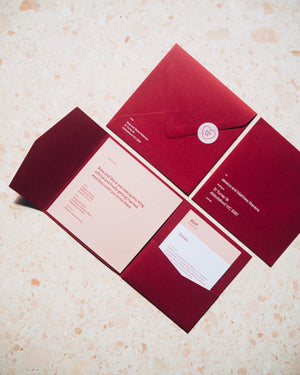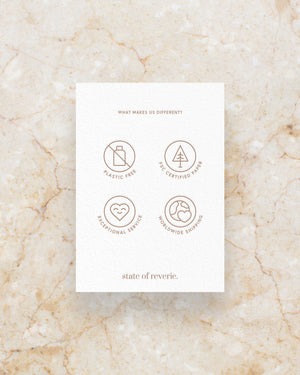 Sample our stationery
Our sample packs are the perfect way to discover the quality of our stationery first hand, and make those all important colour choices. Order a sample pack from your favourite collection or our mixed packs, with free shipping worldwide.
Order Samples →